Kimbolton Fireworks ceases trading after 55 years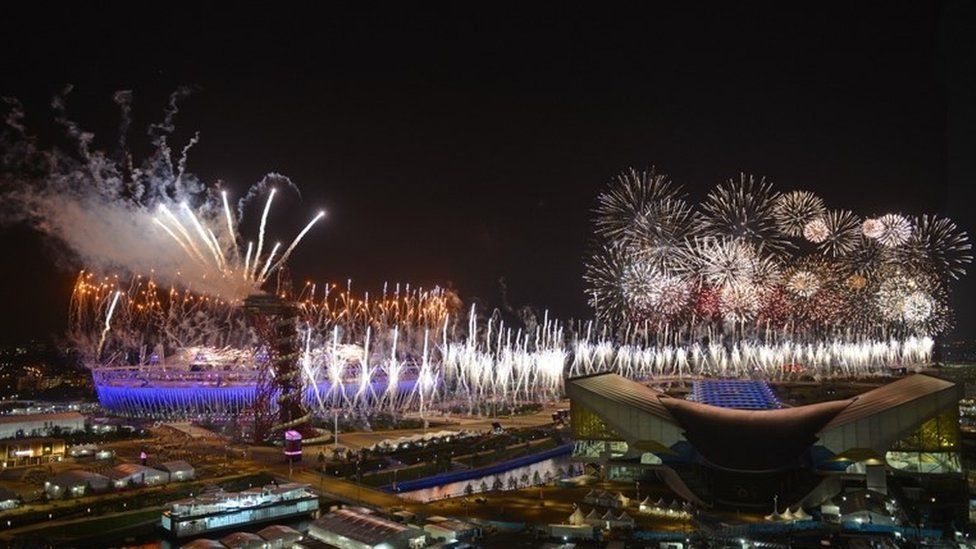 A fireworks firm that created displays for the opening and closing ceremonies at the London 2012 Olympics and Paralympic Games has ceased trading.
It said it was the only UK manufacturer of display fireworks.
The firm confirmed the news via an answer machine message saying "we regret that Kimbolton Fireworks has ceased trading".
All inquiries are being dealt with by insolvency practitioner Begbies Traynor, according to the message.
The company's headquarters were in Kimbolton, and it had a factory in Stonely.
It provided displays for events including the handover of Hong Kong, London's New Year's Eve celebrations, Trafalgar 200 and the 50th anniversary of VJ Day in London.
Speaking in November, Mr Lancaster said: "We used to make fireworks full-time with about 16 people, but because of EU regulations in recent years, we have made less and less fireworks to sell to the general public.
"We are hoping that Brexit will put us back to where we were before, with some of the regulation that really did alter our activities after July last year.
"We tend to make fireworks which we use in our own fireworks displays, which is quite lawful.
"We are just waiting in the doldrums to know what our civil service is going to do about making it possible to be in business after Brexit."
Related Internet Links
The BBC is not responsible for the content of external sites.