Littleport murder plot accused 'recorded discussing cost'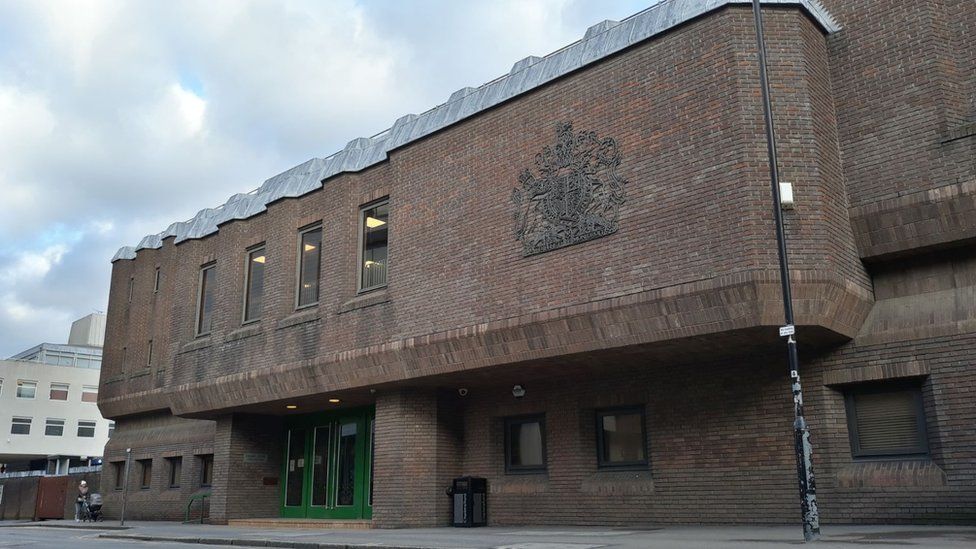 A woman accused of soliciting the murder of her ex-husband was secretly recorded asking the cost of making someone "disappear", a court heard.
Victoria Breeden, 39, of Littleport, Cambridgeshire, is accused of trying to persuade four different men to murder Rob Parkes between 2014 and 2019.
A former boyfriend told Chelmsford Crown Court he made the recording because he feared she was cheating.
Ms Breeden denies four charges of soliciting murder.
Train driver Graham Wall told the trial the recording picked up "worrying comments about her ex-husband".
The conversation between Ms Breeden and another man, Earl Gernon, was played to the court.
The defendant was heard to ask: "All these dodgy people you know, how easy is it to get in contact with someone who can make someone disappear?"
He replied: "I just need to know name, date of birth, picture, rough whereabouts."
When asked about cost, Mr Gernon said: "Other things are very very expensive - £10,000 to £15,000.
"Just to get someone bundled in the boot of the car, kicked to death and left in Thetford Forest is very cheap. Why, who do you want to disappear?"
Mr Gernon asked if she meant her ex-husband, and Ms Breeden replied "pretty much".
Mr Wall said Ms Breeden told him to get rid of the recording but he wanted to play it to her so she would "see sense".
He said he went to police several days later as he "became concerned for my safety and for Rob's".
Mr Wall told the court the defendant had also asked him in February 2019 if he could "find somebody to get rid of Rob" - but he dismissed it, adding: "People sometimes say things when they're unhappy or upset."
Handyman Daniel Proctor also told the court he had "butterflies" in his stomach after two conversations in which Ms Breeden said she "wanted someone killed".
Ms Breeden met Mr Parkes at university in 1999 and they married in 2004, the trial heard.
But the couple separated in 2008 and Mr Parkes was granted custody of a child in 2014.
The four charges of soliciting murder cover the period from January 2014 and October 2019.
Related Internet Links
The BBC is not responsible for the content of external sites.