The Last Dance: Michael Jordan series 'shines light' on professor's legacy
By Katy Prickett
BBC News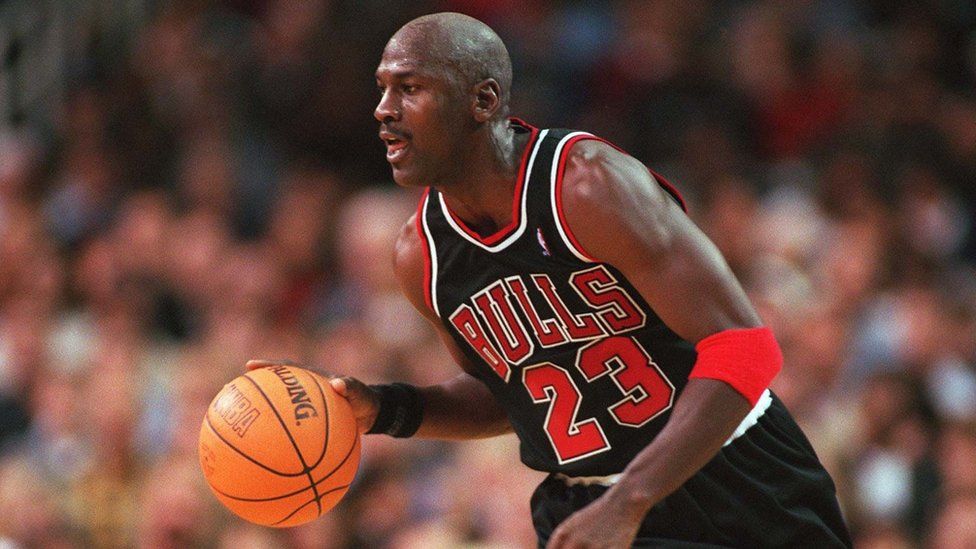 An acclaimed documentary on basketball star Michael Jordan and the Chicago Bulls has helped "shine a light" on the legacy of a professor killed in Beirut.
Malcolm Kerr's 1984 murder was discussed on The Last Dance by his son Steve - one of Jordan's team mates.
Prof Kerr's daughter, Cambridgeshire councillor Susan van de Ven, said the show had been "extremely generous... to explore my father's legacy".
Ms van de Ven said her father believed "the best American export was education" and scholarships have been created in his memory at a Beirut university.
Prof Kerr was appointed president of the American University of Beirut (AUB) in March 1982, shortly before the Israeli invasion of Lebanon.
He had spent much of his life in the Middle East.
The university was "unique in the Middle East in crossing all the divides, political and religious", according to Ms van de Ven, a British citizen who lives in Meldreth.
"It was his home community [although] he knew there was a real risk to his life," she said.
He moved to Beirut in August 1982 and was shot dead outside his office in January 1984, aged 52.
Ms van de Ven met her Netherlands-born husband, Hans van de Ven, in 1982 while they were students at Harvard University.
They moved to Cambridgeshire in 1988 for his job as a lecturer of modern Chinese history at the University of Cambridge.
Ms van de Ven, a Liberal Democrat county councillor, said: "AUB's mission - and the one our father believed in so passionately - was about the importance of education in fostering global understanding and cooperation."
The Kerrs continue to be connected with the university, with Prof Kerr's widow Ann Kerr-Adams a trustee.
Ms van de Ven said The Last Dance had helped "shine a light" on her father's legacy.
"[It} was extremely generous in taking time out to explore my father's legacy that is so timeless about the universal importance of education," she said.
"I see my father's values in the way my brother approaches his role as a coach - compassion and empathy make teams of people work well together," Ms van de Ven said.
"That has to be true in real life too."
Related Internet Links
The BBC is not responsible for the content of external sites.