Cambridgeshire: Residents urged to 'stay safe' after heavy rain brings more floods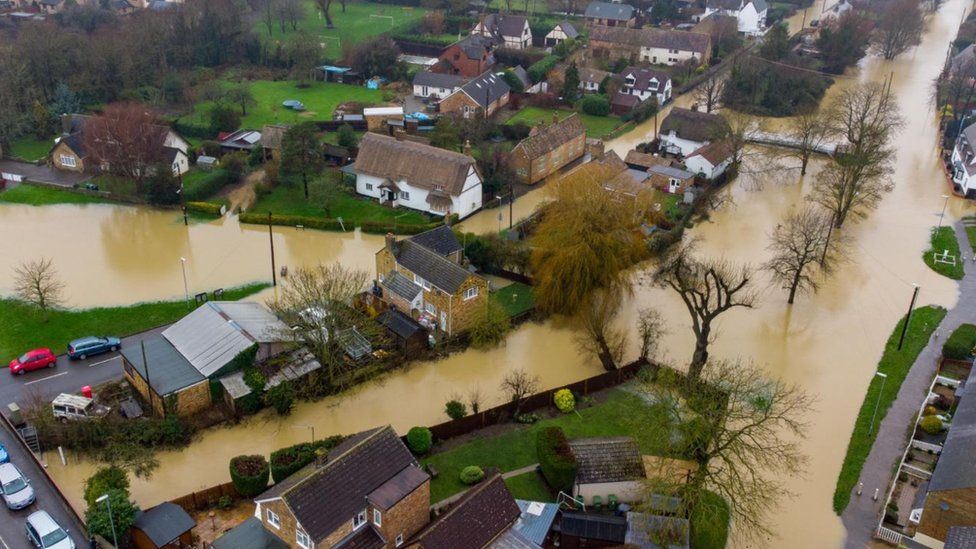 Officers have warned people to "stay safe" after parts of Cambridgeshire were flooded following heavy rainfall.
Both the fire service and police reported "numerous calls" and asked drivers not to go near affected areas.
Cambridgeshire Police said people should "be prepared" and keep themselves and their properties safe.
The force said it had received "multiple calls about flooding" since the early hours and urged residents to check the Environment Agency website for alerts and further information.
Cambridgeshire Fire and Rescue Service tweeted to warn people of flooding particularly in the Huntingdon area.
A number of roads were closed, including the B1044 at Godmanchester, the county council said on its traffic Twitter feed.
It said water levels, although high, were not at the levels seen prior to Christmas, which resulted in evacuations.
The Alconbury area, which was flooded during the Christmas period, is once again under water in places and the Environment Agency has a flood warning in place for the area.
Related Internet Links
The BBC is not responsible for the content of external sites.