Covid-19: Cambridge hospital halts staff jabs to stop wastage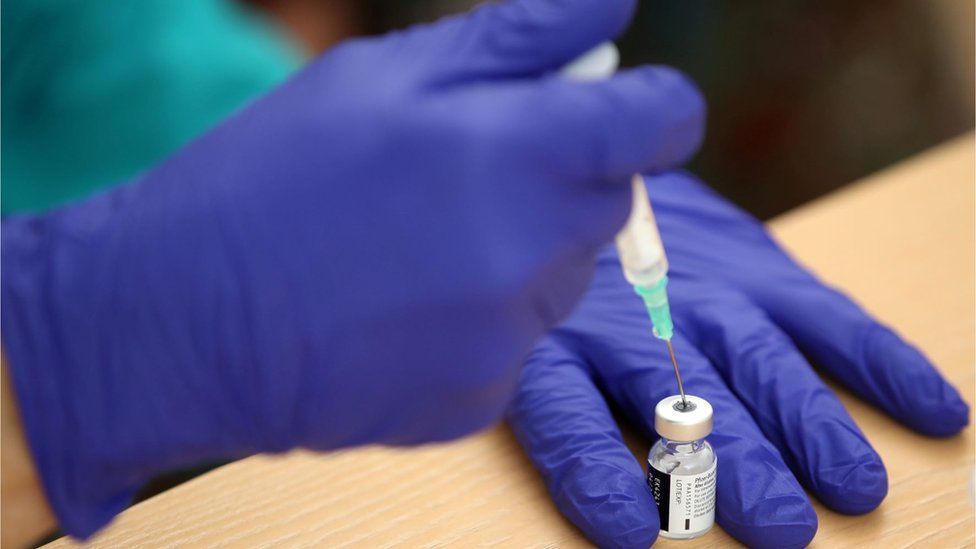 A major hospital has paused its staff Covid-19 vaccinations because it did not have enough people booked in.
Addenbrooke's in Cambridge said insufficient numbers of employees had signed up to justify thawing a box of 1,170 Pfizer vaccines.
An email sent to staff last week said jabs were cancelled from Thursday afternoon and would resume on Tuesday.
The hospital said: "More than eight in 10 of our staff, and those closely affiliated, have already had the jab."
"The next clinic for colleagues will take place on Tuesday, meaning more staff can get vaccinated and avoiding any doses going to waste," a spokesman said.
It must be thawed before it is given to a patient and can be stored in a normal fridge for only a few days before being used.
In the email to staff, seen by the BBC, and first reported in The Observer, the hospital said it was "disappointing" for those whose appointments were cancelled, but it "cannot be in a position where vaccine is wasted".
It encouraged staff to sign up for a vaccine this week as they "may unfortunately be the last staff sessions available" until the hospital commences second doses.
The email said it would "follow national policy" and offer the second jabs 11-12 weeks after the first dose.