Covid-19: Lockdown 'does not work as well' in Fenland
Lockdown "does not work as well" in a district with one of the country's highest Covid-19 rates due to its high number of key and food sector workers.
Fenland in Cambridgeshire had 214.0 cases per 100,000 people in the week to 25 February, an 8% increase and the third highest in England.
That was more than double the national rate of 96.9 cases per 100,00 people.
He said a similar pattern was seen in previous lockdowns, when Fenland initially had low coronavirus case rates, but did not fall as fast as other parts of England.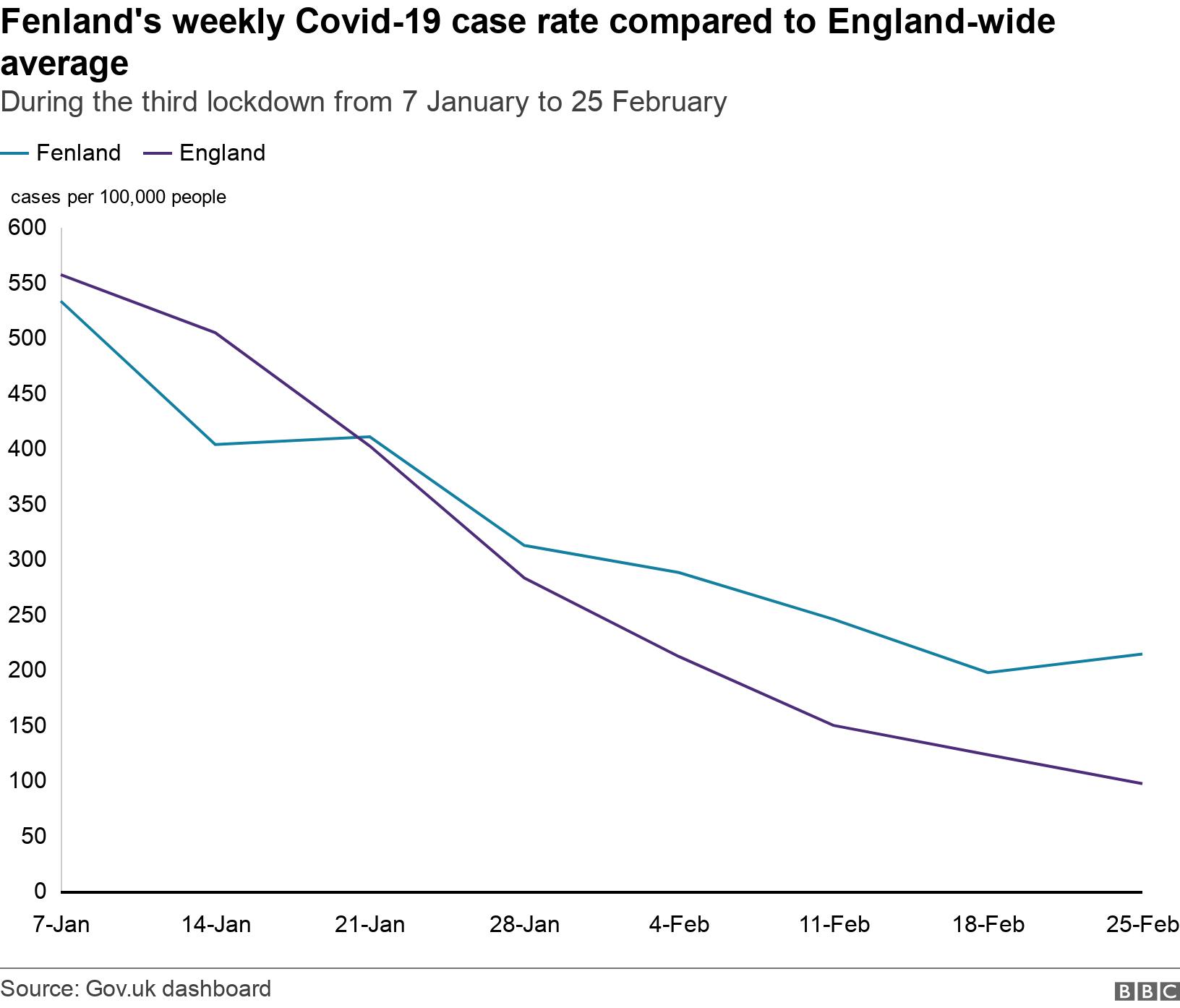 Mr Boden, a Conservative councillor, said: "Lockdown doesn't work as well in Fenland.
"We don't have the same percentage of people in white collar jobs who can work at home."
He said the district had "a lot of people" working in food production and other key worker jobs, meaning they still had to travel to work despite lockdown.
Mr Boden said the authority was also rolling out testing with businesses and providing additional money to those who have to self-isolate and are eligible for the £500 payment from the government.
"If we weren't doing these things the situation would be worse," he added.
Cambridgeshire's director of public health Dr Liz Robin said of the high rates that the "biggest factor is the working age population and the nature of work in Fenland".
She also said the variant identified in Kent, which experts believe may be up to 70% more transmissible or infectious, had caused a greater infections in factories and on transport.