Southern Cambridgeshire Police 'hub' granted planning permission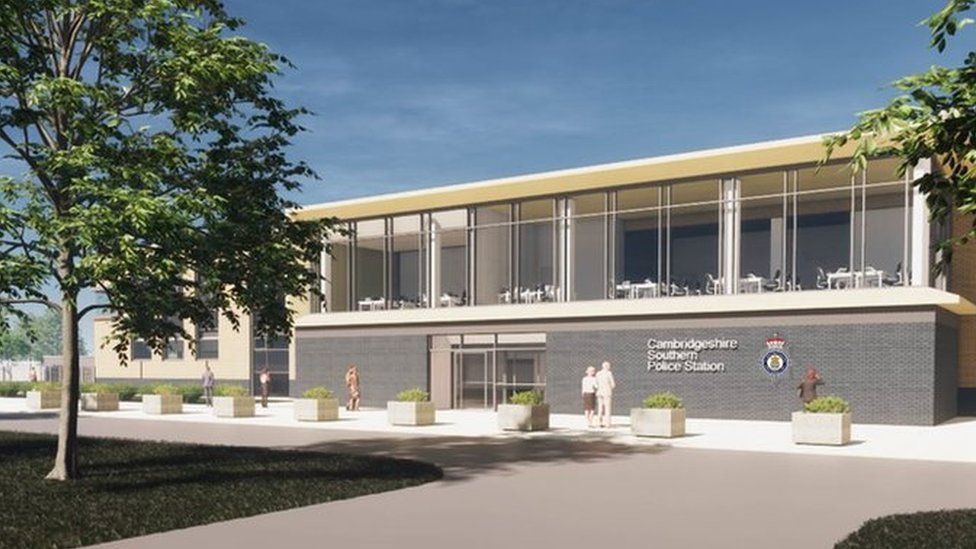 Plans for a new "police hub" to replace a force's "outdated" city-centre station have been approved.
Cambridgeshire Police's proposals near the Milton park and ride site were granted planning permission by South Cambridgeshire District Council.
The force said it would be "a modern police station" to replace the facilities at Parkside in Cambridge.
Supt James Sutherland said the force was "extremely excited about the new development."
The proposed hub would serve southern Cambridgeshire, and the force said it would provide "enhanced facilities", enabling them to respond to and investigate complex crimes such as fraud more effectively.
It would also provide better road access, and increase cell provision and capacity for the increased use of "virtual courts", the force said.
Cambridgeshire Police said it was still "committed to providing" a city-centre presence and that further details would follow.
Supt Sutherland said construction was expected to begin in December, with the facilities operational by the summer of 2023.
According to the Local Democracy Reporting Service, the approval is subject to the decision being referred to the secretary of state for local government, Robert Jenrick, owing to the scale of the proposed development in the green belt.
The charity Cambridge Past Present and Future had objected to the application, describing it as "inappropriate" in the green belt, and said it potentially set a precedent for further development in the surrounding area.
Milton Parish Council also objected, citing the green belt, and raising concerns the station could lead to a rise in crime in the area.
Six councillors voted the application had met the test of "very special circumstances" and that the benefits outweighed the harm of development in the green belt, while four councillors found that not to be the case.
Related Internet Links
The BBC is not responsible for the content of external sites.