Ely footballer Sam Goodge speaks out over head injury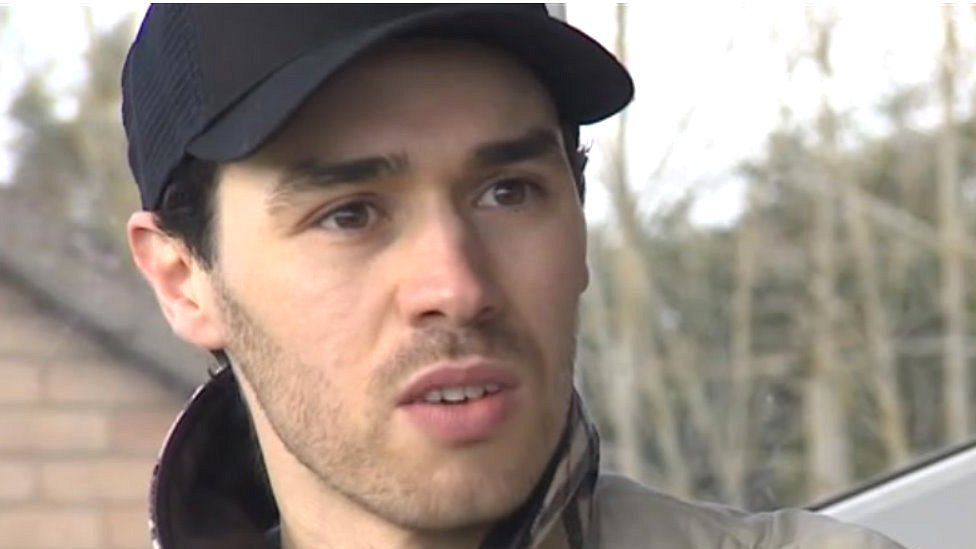 A footballer who had a "clash of heads" during a game has spoken of the lasting impact of concussion that has forced him off the pitch.
Sam Goodge, 28, was playing for Ely City Football Club in 2019 when he and another player went to head the ball.
He was given the all-clear, but after increasing headaches, depression and being bedridden he was told he had post-concussion syndrome.
"I can't play any more" but "I wanted to create some awareness," he said.
"It wasn't a particularly gruesome impact but I felt a little buzzed," said Mr Goodge of the incident 18 months ago.
"I went up for a header, essentially, and someone else clashed heads with me."
Within a few days the active sportsman knew "things weren't quite right".
@SamGoodge So much courage to speak out about this - we at the club would like to raise awareness of this and with your help organise some sort of awareness / fundraising day/evening 🙏🏻

— Ely City FC (@ElyCityFC) March 17, 2021
He took to Twitter to document the weeks of painful headaches, "limbs... like dead weights", fatigue, loss of balance and anxiety attacks.
"I was hoping to go back to playing football and everything I'd normally do, but in the coming weeks I started to deteriorate," he said.
"I was in no place to help myself."
After his diagnosis he felt he was improving, but then his digestive system "decided it didn't want to work anymore", resulting in daily pain and weight loss.
"This year has been tough... but I feel like I'm on the way up now," he said.
"I wasn't prepared for it - I can't play football any more.
"I've had to find new passions - I'm lucky in the sense that I have a lot to be grateful for, and a lot of things I do enjoy."
"All of this has taught me so much and strengthened my character to new heights," he said.
"I've opened up to friends and family more and become closer to them as a result."
His former club, Ely City FC, responded to his tweets to say it had taken "so much courage" to speak out, and pledged to highlight the issues he had raised.
Luke Griggs, deputy chief executive of brain injury charity Headway, said it was vital that more was done throughout sport to raise awareness.
"The bravery of Sam - and many others like him who are now sharing their own experiences - is helping us to increase understanding of concussion and the help that is available," he added.
What is post-concussion syndrome (PCS)?
When the effects of concussion persist for more than two weeks. Symptoms may include:
Headaches
Irritability
Dizziness
Nausea
Impulsivity, self-control problems
Sensitivity to light and noise
Difficulty concentrating
Feeling depressed, tearful, anxious
Sleep disturbance
Fatigue
Memory problems
Related Internet Links
The BBC is not responsible for the content of external sites.