Peterborough: Call for more funds for youth mental health issues
By Jo Taylor and Nic Rigby
BBC Politics East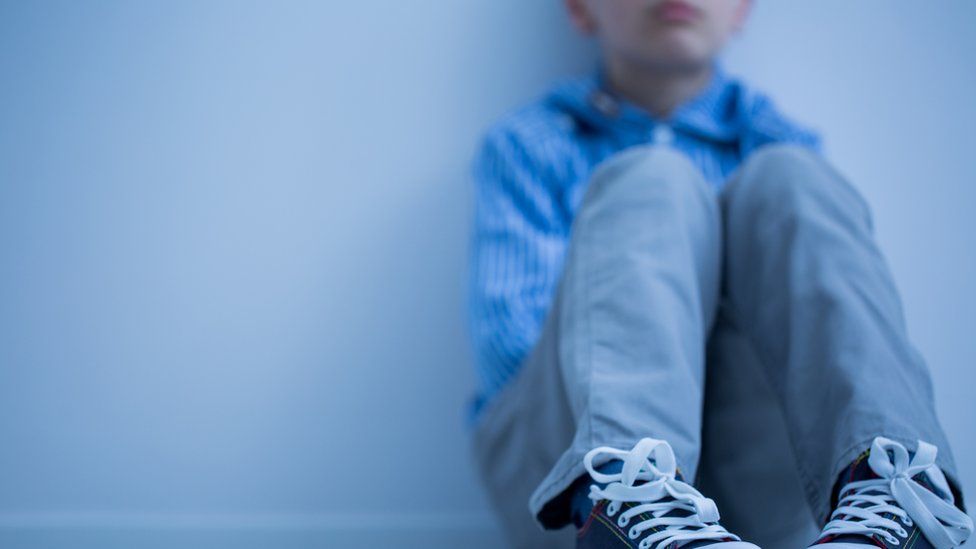 More funds are needed to help address mental health issues in children and young people affected by the Covid-19 pandemic, according to an alliance of local communities.
Peterborough Citizens UK wants the next elected mayor to make the issue a priority.
It says a third of youngsters with mental health disorders in Cambridgeshire live in Peterborough.
The government said it had boosted spending on mental health services.
Some young people are having to wait up to 80 days to be assessed for mental health problems according to a survey, BBC Politics East reports.
That is more than double the national average of 33 days.
The Cambridgeshire and Peterborough Clinical Commissioning Group (CCG) said the average waiting time for the initial assessment in Peterborough in 2019-20 was between 22 and 46 days, depending on the severity of the patient presenting.
The CCG said that in 2019 of the 6,500 children diagnosed with a mental problem in Cambridgeshire, 2,300 children (35%) lived in Peterborough.
While a CCG report published before the Covid-19 pandemic struck found that "Cambridgeshire and Peterborough have statistically significantly high self-harm hospital admission rates in children and young people aged 10 to 24 years, with overall increasing trends".
Peterborough Citizens UK is campaigning for greater resources.
Timothy Hall, from the group, said: "We know with certainty in relation to children and young people's mental health that there is a high demand."
Minister for mental health, Nadine Dorries, told the BBC: "I am acutely aware of how difficult this pandemic has been and I remain absolutely committed to supporting everyone's wellbeing and mental health.
"We know early intervention is vital and we recently announced £79m to boost mental health support for children and young people."
A CCG spokeswoman said: "We know how important mental health support is for our children, young people and their families and we are committed to investing further in local services, which is why we have set up a new partnership to bring together mental and emotional health services for children and young people across Cambridgeshire and Peterborough.
"Over the coming months we will be working with this partnership to improve the mental health support offer for our 0 to 25 year olds, and we will be listening to children, young people and their families' experiences to ensure we put their needs first."
Irini Mouzoures, 16, from Peterborough, who has been involved in the campaign, is helping other teenagers struggling during the pandemic.
She knows how it feels because before the pandemic she had a problem with anxiety.
"I was extremely worried and constantly having panic attacks, crying," she said.
"I'd be at home and start crying for no reason, over-thinking everything."
She found that friendships were one way of getting over her anxiety.
She said youngsters missing friends has been one of the main reasons young people have struggled during the pandemic.
"A lot of people have lost friends over the pandemic, because they haven't spoken to as many people. They haven't seen as many people," she said.
Politics East airs on BBC One in the East on Sunday 21 March at 10:00 GMT and can be viewed on the BBC iPlayer afterwards.