Afghanistan: Cambridge graduate and refugee says hopes are dashed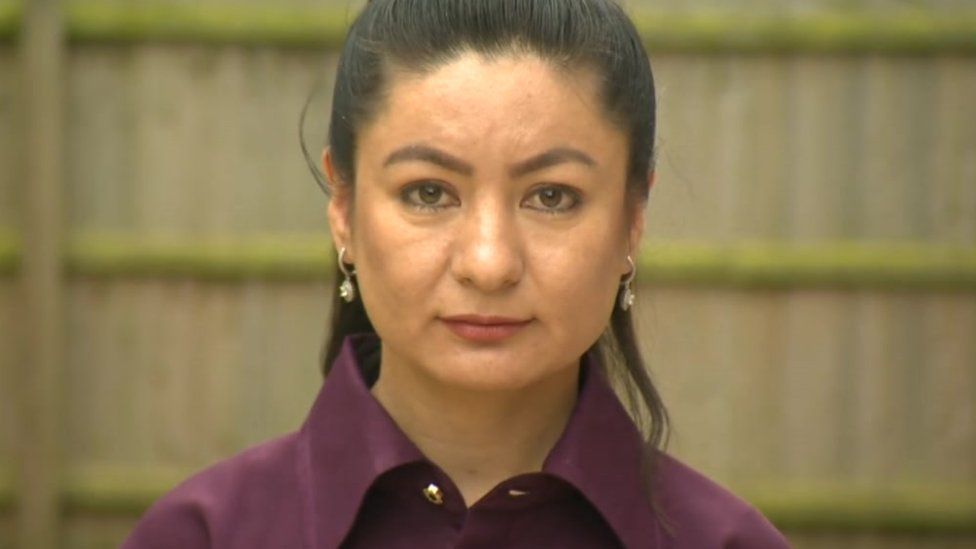 A former refugee said the takeover of Afghanistan by the Taliban had revived her worst nightmares.
Hameeda, who now lives near Peterborough, fled to the UK in 2006 but fears for relatives still there.
She wove carpets and spoke no English when she arrived aged 13, but graduated with a first-class law degree from Cambridge University in 2018.
Her hopes of one day helping her country were now "looking impossible", she said.
"It's horrifying and devastating and really upsetting," she said of the takeover by the Taliban.
"We've got a lot of family still back home and they are struggling. There's no way for them to get out of the country. All I can do is call and check up on them."
Hameeda said the visa centres had closed but that many of her relatives could not afford to pay for them anyway.
Hameeda questioned how the country would cope if women were severely restricted in education, work and movement, as was the case when the Taliban was last in power.
But Hameeda said: "They breach women's rights. They do not care if a woman is a human being or not."
And she said the regime should not be trusted: "They want to build the media's trust and people's trust.
"I believe as soon as they have gained that trust they will do whatever they want to do, as they have done in the past."
She hopes the international community will pull together against the regime.
"I think government and international community should work together to help people who are out there. They shouldn't leave the country to Taliban," she said.
Hameeda had not attended a school before coming to England, and is hoping to qualify as a lawyer, with a view to one day returning to her homeland.
"This was always at the back of my head, that one day I would go back and help people, especially young females," she said.
"But it looks impossible at the moment. All my hopes are down the drains."