Cambridge overdoses: Police heroin warning after three cases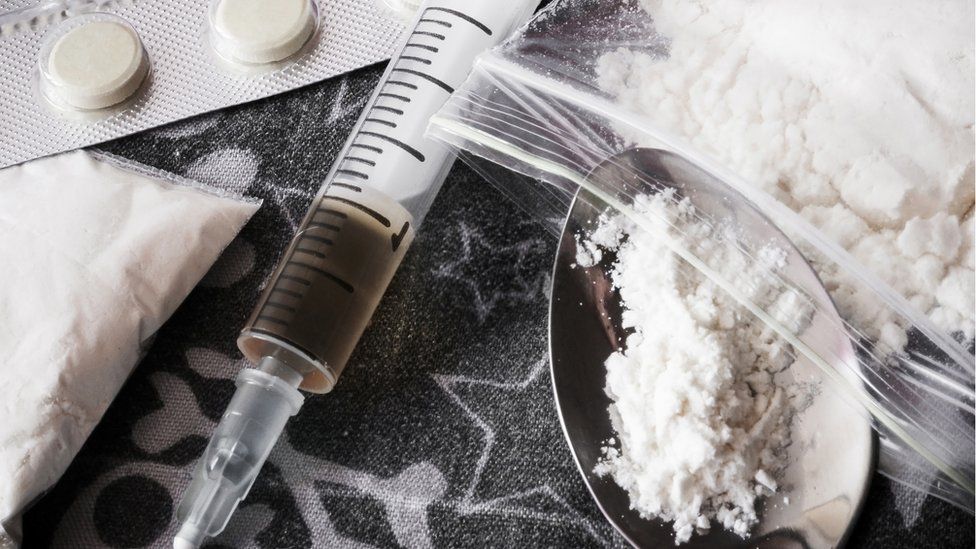 Police have warned heroin users of a "potentially lethal" cutting agent which may be linked to three suspected overdoses in Cambridge.
Cambridgeshire Police said the three people were all taken to hospital - two on Tuesday and one on Wednesday - and at least one had been discharged.
The force warned of the circulation of the cutting agent isotonitazene which it said it was 60 times more potent.
It added the substance was "very hazardous" and linked to deaths.
"Whilst we would never advocate anyone taking drugs, we know there are people in this county with drug addictions, and we want to warn them about this potentially lethal substance," a statement said.
"If you are a drug user in Cambridgeshire, please be mindful of this cutting agent and please share this warning with others."
'Blue lips or fingertips'
It follows an announcement by Public Health England (PHE) on Tuesday about a sharp rise in the number of overdoses in several areas across England.
Rosanna O' Connor, director of drugs, alcohol and tobacco at PHE, said: "We strongly advise anyone using drugs not to use alone and to test a small amount first.
"People need to look out for each other and be alert to any signs of an opioid overdose, such as shallow breathing, loss of consciousness and blue lips or fingertips.
"We strongly advise all drug users to get support from local drug services, as being in treatment greatly reduces the risks of harm and overdose."
Related Internet Links
The BBC is not responsible for the content of external sites.