'Four-day working week makes us more productive'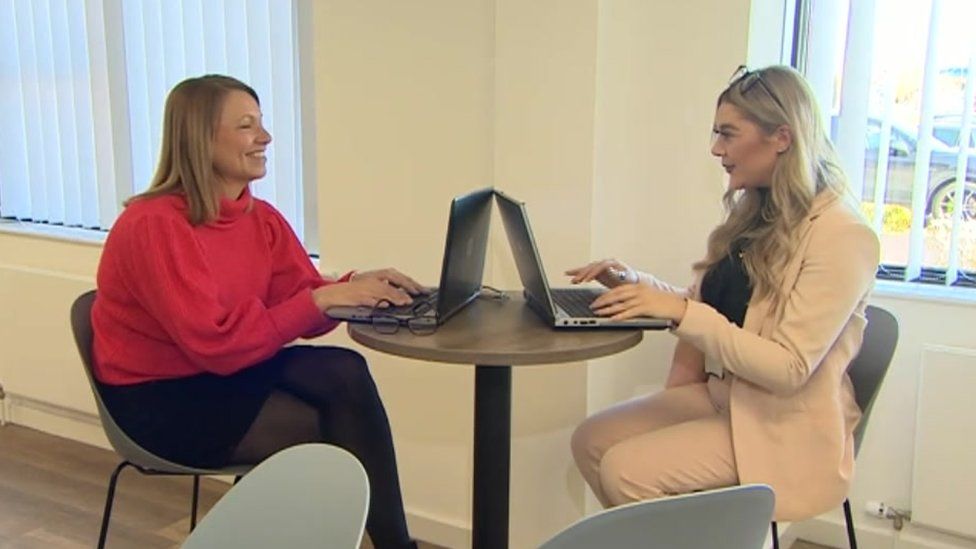 As more employees return to offices, many companies are looking at new ways of working to improve productivity, work-life balance and happiness. One idea is a four-day working week and the BBC has been getting the thoughts of those who have already made the change.
'New working environment'
IGO4 is a digital insurance business based in Peterborough and all of its employees now work four days a week, rather than the standard five.
The company asks staff to work an additional hour each working day to receive an extra day off with no change in salary.
Chief executive Matt Munro says the pandemic alerted more people to the possibilities of flexible working.
"Going back to old ways of working isn't right," he says.
"We recognised we had the opportunity to take the positives from our Covid experience and create a new working environment that would make a genuine difference to people's wellbeing.
"By giving everyone that day off where they can have me-time and then come back rested, we think we will get more out of them and improve work-life balance."
Marketing executive at iGO4, Georgia Prosser, says the shorter working week is "fantastic".
"I have time do things I wouldn't necessarily do," she says.
"Any DIY I need to do, anything boring like that, that I wouldn't get time to do on a weekend."
Ms Prosser says she is also making the most of a three-day weekend by visiting different places.
Despite having less time to get work done, Ms Prosser says she has found it "incredibly easy" to manage her workload.
"If you start thinking about efficiency, cutting down meeting times, not attending meetings where you're not needed - you actually find you get a lot more time back," she says.
'Pushing people to the limit'
Perry Timms runs People and Transformational HR, based in Finedon, Northamptonshire, and is a campaigner for a four-day week.
Mr Timms accepts that a shorter working week may not be for all industries, such as those with a supply chain.
"Businesses need to ask themselves if they are pushing people to the limit," he says.
"Is it pushing their focus and concentration to the limit?
"Can we get more from them in less time because they are rested?"
Mr Timms hopes the way of working will be adopted by others as businesses return to a "new normal" as social restrictions due to the pandemic are eased.