Council buys Tate St Ives extension land for £1.5m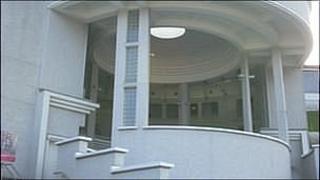 A £1.5m plot of land to extend Tate St Ives gallery has been bought by Cornwall Council.
The land has been bought from the Penwith Housing Association which has pledged to use the money to build more homes for elderly people in the town.
Both the gallery and the council said the extension would boost the area, increasing tourism and helping artists from the area and further afield.
Gallery executive director Mark Osterfield said the new facilities would deliver a "bold new vision" for the people of Cornwall.
The town's branch of the Tate Gallery opened in 1993.