Bodmin 'one-stop shop' helps offenders with addictions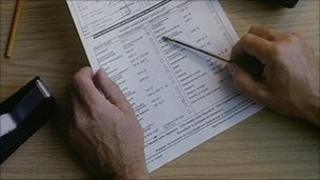 A "one-stop shop" to help prevent offenders with drug and alcohol problems going back to a life of crime has opened in Cornwall.
The RE:Store partnership in Lucknow Road, Bodmin, has been given Home Office funding of £80,000.
Offenders on probation or serving community sentences can access drug and alcohol therapy, retraining and help with housing.
The probation service said the project will help make Bodmin a safer place.
"People on probation often have complex needs," probation manager Carol Baines said.
"Research shows that dealing with offender needs, such as housing for example, helps to reduce the likelihood of further reoffending.
Reoffending down
"Having a new probation reporting facility which offers access to help with accommodation, health, and other services means that the new office can be something of a one-stop shop for those on probation to help them be better citizens.
"This, in turn, will contribute to a safer community for everyone."
Partner agencies involved in RE:Store include ReZolve, Coastline Housing, Devon and Cornwall Probation Trust, Devon and Cornwall Police, Cornwall NHS Foundation Trust, Cornwall Council and Cornwall and the Isles of Scilly Drug and Alcohol Action Team.
Devon and Cornwall Police said working in partnership with other agencies had proved highly effective at cutting re-offending rates.
The re-conviction rate of 50 persistent offenders in Cornwall was cut by 55% between April 2009 and March 2010 compared with the previous year.