Multi-million pound boost for Cornwall university site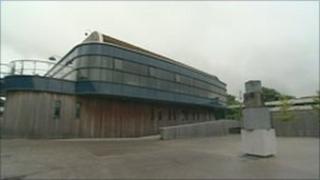 The Combined Universities of Cornwall (CUC) campus at Tremough, near Penryn, is to receive £2.5m to further improve its facilities.
The money, from the South West Regional Development Agency (SWRDA), will be used to build a library extension and increase seminar and lecture space.
Some of the funds will also be spent on a research and development lab for the creative industries.
More than new 250 jobs are expected to be created through the schemes.
More students
The projects are also expected to attract more students to study at the campus.
According to the SWRDA, the funding commitment brings the total investment in CUC facilities across Cornwall to £110m.
Mark Prisk, Minister for Business and Enterprise, announced the funding for the Tremough campus ahead of his two-day visit to Cornwall.
"Tremough is an inspiring example of transformational investment in Cornwall," he said.
"By focusing the research and development agenda on small business opportunities, which build on Cornwall's natural strengths in the environmental and creative industries, the county's Higher Education sector is making an important contribution to the local economy."