Cornish NHS boss compensation 'should not hit services'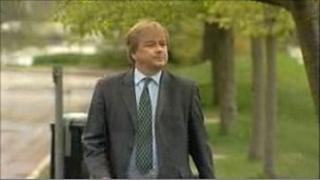 Patients and NHS staff should not suffer because of £1.2m compensation awarded to a Cornish health trust's former chief executive, a union says.
John Watkinson was unfairly dismissed as a "whistle blower" by the Royal Cornwall Hospitals Trust (RCHT), an employment tribunal ruled in May.
He was awarded the compensation this week by the tribunal. The RCHT is appealing against the ruling.
Unison said no services should be affected if the pay-out is made.
Stuart Roden from the union said: "The people who should not pay the bill are the people of Cornwall, the patients and certainly members of staff.
"We should not see any reduction in services because of this case.
"There is an independent inquiry going on. Maybe that will identify who should eventually foot the bill for this."
The employment tribunal ruled Mr Watkinson's sacking was "substantively unfair" because he was about to blow the whistle regarding legal advice that suggested the NHS should have held a public consultation before moving some cancer services to Plymouth.
The award is subject to the outcome of the appeal by the RCHT. It is appealing against the ruling that Mr Watkinson should not have been sacked for being a whistle blower.