Cornwall Council approves £12m in office revamps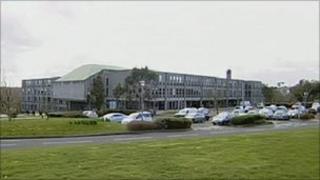 Senior councillors in Cornwall have approved plans to spend nearly £12m on improving council offices.
Members of the council's cabinet agreed with proposals to upgrade New County Hall in Truro, where staff numbers are due to increase from 600 to 1,000.
Its Camborne offices in Dolcoath Avenue will also be refurbished.
The council said the move would save £20m in total. The authority is attempting to make savings of £110m over four years.
It said the refurbishments would allow more efficient working by staff, as well as create savings in rent on other office space, plus allow some revenue to be raised through the sales of old buildings.