Parent 'incensed' at Cornwall paedophile jail sentence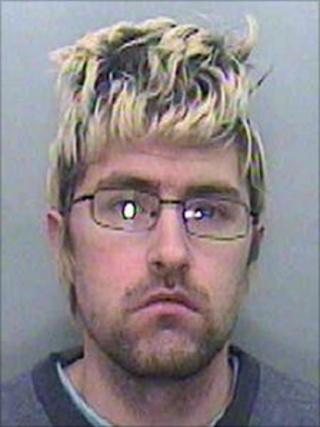 The father of a victim of Cornish paedophile Michael Williams has said he was "incensed" that Williams was only sentenced to eight-and-a-half years.
Williams, 29, from Penryn, admitted 27 charges including inciting sexual activity and grooming children.
The judge Paul Darlow ruled half the sentence must be served and the rest was suspended.
The father, who is not identified for legal reasons, said he believed it should have been at least 16 years.
He said: "When I read the verdict, I was completed incensed by it.
"I feel it ought to have been at least double, purely because of the nature of the crime.
"It's almost like a slapped wrist, saying: 'You naughty boy, don't do it again,' which I think is completely wrong."
Former postman and taxi driver Williams also admitted voyeurism and possessing and distributing indecent images.
He approached children on social networking sites Facebook and Bebo after creating at least eight fake online profiles, Truro Crown Court heard.
He groomed them, asked some to perform sex acts over a webcam and arranged to meet others before abusing them.
As well as admitting the 27 charges at his hearing in May, he asked for another four to be taken into consideration which reflected a further 460 known victims. He was sentenced last Friday.
Devon and Cornwall Police said they had identified about 500 victims but believed hundreds were too scared to come forward and the actual total could be nearer 1,000.
The victim's father said his child and other victims were also concerned about what would happen when he was released.
He said: "It's the just the thought that they are going to be petrified of the same thing happening again.
"Is he going to come back the same area and start on another bunch of kids?"
As well as the prison sentence, Williams was ordered to sign the sex offenders register for life and issued with a sexual offenders prevention order.