Cornwall Council roadshows seek views on budget cuts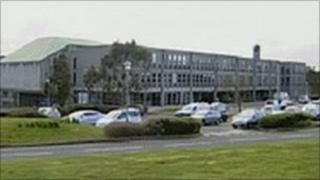 A series of council roadshows are to be staged across Cornwall to give people the chance to have their say on where local authority savings should be made.
Cornwall Council has to cut £110m from its budget over the next four years in anticipation of a 30% reduction in government funding.
The roadshows will be held in Penzance, Saltash, St Austell and Bude next week.
Feedback from the events, combined with results of an online council survey, will be considered by the authority.
About 2,000 council employees are expected to lose their jobs as a result of the cuts.
The council says it has already identified more than £40m of continuing savings through various initiatives including uniting waste, environment and highways teams.
Plans to reduce the number of buildings owned by the council are also expected to generate savings of more than £20m.
Cornwall Council is to hold a special meeting on 27 October to discuss how the authority can achieve the required savings.
Feedback from the hour-long roadshows and responses from the council's online comments page are to be reported at the meeting, which will be streamed live on the internet.
The recommendations from the meeting will be reviewed in a series of meetings early next month before a final decision is made at a meeting of the full council on 30 November.
The roadshows will start at 1800 BST and will be held at St Johns Hall in Penzance on Monday and in the council chamber at Saltash Guildhall on Tuesday.
Roadshows will also be staged in St Austell council chamber's One Stop Shop on Wednesday and in Room 1 at Bude Parkhouse Centre on Friday.