Newquay cottages revamp plan gets £170K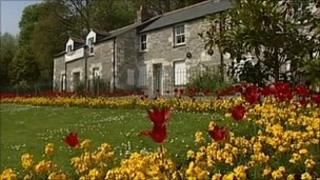 A campaign to preserve some of Newquay's oldest buildings has been awarded a £170,000 grant from the Heritage Lottery Fund.
The money will be used to transform the 17th Century Trenance Cottages into an archive, tea room and training centre.
It has taken five years for the Friends of Trenance Cottages to succeed in their applications for funding.
Trenance Cottages were lived in until the mid 1960s and then became a museum before falling into decline.