Cornwall Council cutting £10m of front line services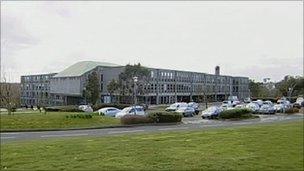 Front line services in Cornwall are to undergo cuts of £10m, the unitary authority's leader has revealed.
The council is to cut £110m from its budget over the next four years in anticipation of a 30% reduction in government funding.
About £100m of savings had been identified, but council leader Alec Robertson said the last £10m had to come from front line services.
He said the move was necessary because no other savings could be found.
Mr Robertson said: "We were having to look at every other form of efficiency first.
"We've done that and now it's in the order of £10m of [front line] services that we have to cut back on."
The council had been planning to save most of the money through improved efficiency.
About 2,000 council posts are expected to go as a result of the cuts.
A series of council road shows are being staged across Cornwall to give people the chance to have their say on where local authority savings should be made.
The council then aims to hold a special meeting on 27 October to discuss the savings plans.
Feedback from the hour-long road shows and responses from the council's online comments page are to be reported at the meeting, which will also be streamed live on the internet.
The recommendations from the meeting will be reviewed in a series of meetings early next month before a final decision is made at a meeting of the full council on 30 November.
Related Internet Links
The BBC is not responsible for the content of external sites.