Cornwall Council puts cuts under spotlight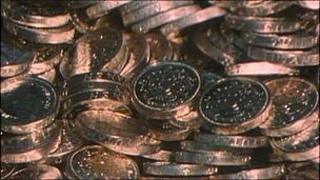 Proposals on how Cornwall Council can save up to £110m are to be examined in detail.
The council's overview and scrutiny committees will discuss the cuts ahead of a meeting of the full council on 30 November.
The overall plan, which is expected to lead to 2,000 job losses, has already been approved by the council's cabinet.
The meeting at the end of November will be broadcast live on the county council's website.
The council said it had already made substantial savings in its budget over the past 18 months.
Management costs have been reduced with more than £2m saved by reducing the number of chief executive posts from seven to one, and the number of directors from 33 to five, it said.
It had also reduced the amount it spends on consultants by 30% or £5m over the past two years.
But front line services such as adult social care, libraries and leisure centres face cuts of £10m.
Council Leader Alec Robertson said: "We worked extremely hard to find every possible way of cutting costs while reducing the impact on front line services.
"Unfortunately, although we managed to find £100m through restructuring and efficiency savings, this still left a shortfall of £10m which will have to come from front line services".