'Veteran' in charity fraud arrest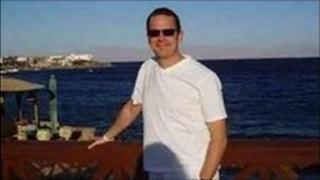 A man who claimed to be a war veteran raising £500,000 for the Help for Heroes charity has been arrested in Cornwall on suspicion of fraud.
Matthew Brown said he had served in Iraq and Afghanistan and was trying to walk round the UK coastline.
Devon and Cornwall Police confirmed Mr Brown, 34, who is thought to come from Edinburgh, was arrested over a suspected fraud in Newquay.
He was released on bail until 5 May 2011.
Injury claim
Mr Brown was earlier due to appear before magistrates in Scarborough on unrelated charges of two counts of false representation.
A spokesman for Devon and Cornwall Police said it was "suspected" that Mr Brown had been allegedly "masquerading" as a former war veteran and "hero of numerous campaigns".
He said officers wanted to piece together his movements around the country.
Earlier this month Mr Brown told the BBC in an interview that he was a former helicopter pilot who had served in Northern Ireland, Bosnia, Iraq and Afghanistan.
He also claimed to have been injured.
Help for Heroes said that Mr Brown registered with the charity on 12 August.
But since then it has not been able to make contact with him and has no record of receiving funds from his event.
It said the matter was being taken very seriously.
The charity raises money for servicemen and women wounded in the UK's current conflicts.