Smaller police stations in Cornwall 'could close'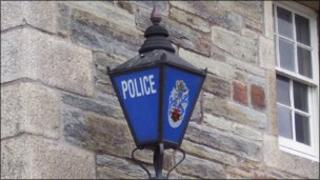 Cornwall's smaller police stations are to be assessed and some could close because of budget cuts, the county's new police commander says.
Ch Supt Michelle Slevin, who has just taken up the post, said the force as a whole had to look at how to use its resources most effectively.
She added that communities could be reassured that officers would continue to retain roots within neighbourhoods.
The force was told in May to cut £2.8m in this financial year's budget.
She said: "As part of the overall strategy [there are] certain stations which we'll look at.
"If it isn't cost-effective to keep the station open, we'll look for other other alternatives to ensure that we're still embedded in the communities."
Ch Supt Michele Slevin took the role on Monday and is also responsible for policing on the Isles of Scilly.
The 44-year-old officer has been with the constabulary for 26 years and has worked across both counties, including postings in Newquay and Redruth.