Cornwall health chiefs in clear over sacking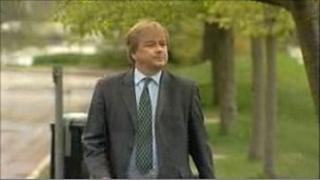 An inquiry has found that Cornwall health chiefs acted properly in sacking a hospital boss despite an earlier ruling that he was dismissed unfairly.
John Watkinson was sacked as chief executive of Royal Cornwall Hospitals Trust (RCHT) in 2009 after voicing fears about moving cancer services.
In 2010 an employment tribunal ruled the RCHT had acted under pressure from South West Strategic Health Authority.
An independent inquiry has now found the pressure to sack him was justified.
The employment tribunal ruled in May 2010 that Mr Watkinson was unfairly dismissed and in August he was awarded £1.2m compensation.
The award is subject to the outcome of an appeal by the RCHT against the tribunal's verdict.
The inquiry report by Verita said the South West Strategic Health Authority (SHA) did put pressure on the RCHT because of the RCHT board's poor performance, not the row over cancer services.
Verita, a specialist in conducting independent inquiries for the NHS, said there was no evidence that the RCHT acted improperly in the way it first suspended and then dismissed Mr Watkinson.
The report said: "We find no evidence that the RCHT board's dismissal of Mr Watkinson was motivated by any 'hidden agenda' of its own or the SHA or was a result of pressure from the SHA."
It said the SHA acted "appropriately" and with "scrupulous correctness".
Mr Watkinson said he found the report "extraordinary" and impossible to reconcile with the employment tribunal.
The RCHT and the SHA welcomed the Verita report.