Cornish disability firm may lose £332,000 subsidy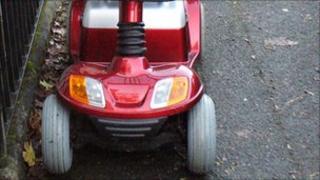 A council-run company in Cornwall which provides jobs for people with disabilities could have its £332,000 subsidy withdrawn.
Councillors want to halt the money given to Tremorvah Industries, which makes mobility aids such as stairlifts and wheelchairs.
Instead, the scrutiny committee wants the council to buy more of its products.
However, Tremorvah Industries said it welcomed the move.
General manager Richard Glanville said: "We've seen the way the marketplace is going and, as a company, we believe that being within the council there are less opportunities for the business to grow.
"If the business doesn't grow we won't get the same opportunities to offer employment to people with disabilities."
Eleven per cent of Tremorvah's business currently comes from the council, but Graham Allen, the council's head of operations for adult care and support, said he hoped that would increase to 30% under the new scheme.
The proposals are due to be debated by the council next month.