Unemployment rises again in Cornwall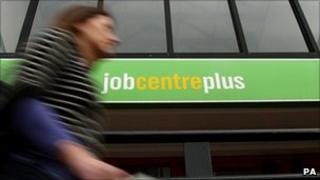 Unemployment rose in Cornwall to 8,933 in December 2010, the Office for National Statistics (ONS) has said.
The number of people out of work and claiming benefit was up from 8,305 in mid-November.
The rise is part of a seasonal trend in the county which has seen unemployment rise every month since August 2010, when it was 7,064.
The total figure for December 2010 is 2.7% of the workforce, compared with 3.5% in the UK.
Unemployment in Cornwall since 2006 peaked in February 2010 at 10,392, according to the ONS.
Analysts expect further rises in unemployment as Cornwall Council sheds about 700 jobs in an attempt to cut spending by £170m.