Torbay child sexual exploitation investigated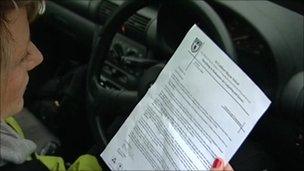 A major child abuse investigation is being carried out in Devon.
Thousands of parents of children at secondary schools in Torbay and Teignbridge have been sent letters informing them of the investigation.
One head teacher said the letters were being sent out to "reassure, rather than alarm," parents.
Devon and Cornwall Police said the inquiry into the sexual exploitation of young people focused on several victims.
A police statement said: "Officers are in the process of identifying potential victims and arranging to speak to them.
"The inquiry is at a very early stage and no arrests have been made."
It said victims who had already been identified were being supported by multi-agency professionals including the police, Torbay Council's children's services, and the NHS.
Anyone concerned about child exploitation in Torbay has been asked to call the police and quote "Operation Mansfield".
In a letter sent to parents of pupils at St Cuthbert Mayne School in Torquay, head teacher Catherine Gilfillan said although no exploitation had occurred in any Torbay school, she recognised parents would have "real concern" that such a thing could happen within the community.
Ms Gilfillan said said the "full force of the law" would be applied to those responsible for the abuse and Torbay was a safer community because of the action taken by police and other agencies.
"Your continued vigilance in ensuring the safety of your child is never more important than at this crucial time," the letter said.
"For the great majority of the students, life will go on as usual. Let me assure you the investigation involves a very small number of the total population of young people in Torbay. This means that most young people are not at risk of sexual exploitation."
One parent, who asked not to be identified, told BBC News the letter was "concerning".
However, she said although she did not intend to stop her children walking to and from school on their own, she would try to reinforce safety issues.
Related Internet Links
The BBC is not responsible for the content of external sites.