Cornish second home owners' details 'staying secret'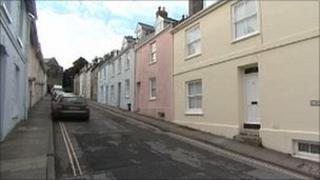 Second home owners' details compiled by Cornwall Council are to stay secret following a decision supported by freedom of information campaigners.
The council created a register of households to find out if owners could unduly influence elections.
BBC Cornwall asked to see the document, but the council refused, citing information laws and crime fears.
The Freedom of Information Campaign said the council's interpretation of the laws were correct.
There are approximately 215,000 households in Cornwall, according to the 2001 census. At least one property in 20 is believed to be a second home.
Their owners live mainly outside the county and are eligible for council tax discounts.
Despite this, the law says they can be on the electoral register in Cornwall and they are entitled to vote in local council elections.
However, there have been suspicions by county election officials that some could have voted twice in general elections because of the difficulty in proving which property was their principal place of residence.
Cornwall Council recently compiled the register and cross-referenced it with the electoral register.
It then wrote to the deputy prime minister asking for an urgent reform of the laws because of its concerns over voting, although no electoral fraud has been proven in any cases.
When BBC Cornwall asked to see the register, the council said it could not show it, saying it was private information and disclosure might also encourage burglary or vandalism of some properties.
The non-profit organisation the Freedom of Information Campaign said the council's interpretation of the law was correct.
It added that in at least two similar cases previously, the Information Commission had found in favour of local councils.