Freedom of Information costs Cornwall Council £340,000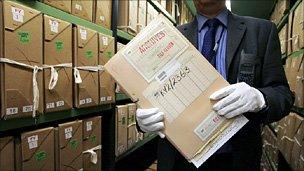 Cornwall Council has spent more than £300,000 answering Freedom of Information (FoI) requests.
Since the unitary authority was set up in April 2009, it has had to deal with more than 2,000 questions.
An investigation by BBC Radio Cornwall has revealed the cost of following up the FoI requests has been £340,000.
Questions have been raised on topics including hauntings, exorcisms and seances. Of the 2,264 FoI requests, less than 10%have been from the media.
The average cost of responding to a FoI request is £150.
The FoI Act, introduced in 2000, requires public bodies to answer questions as part of a formal legal procedure, usually within three weeks.
Some examples of the types of questions which the council has been asked under the Freedom of Information Act include:
How many complaints has your organisation received from either your employees or members of the public about haunted buildings, ghosts or other paranormal phenomena? Please break down these complaints year by year and give details of actions taken to address these complaints.
Please could you provide me with copies of any guidance or instructions to schools in your area on the keeping of pets in classrooms and in schools.
Please give a breakdown for each event/call-out showing the cost, details of the individual or organisation that was involved and the amount paid for dealing with, exorcisms, investigations, prayers, incantations, blessings, surveillance, counselling and seances.
Council leader Alec Robertson said while he accepted the council had to comply with the law, he would prefer people to possibly consider alternative ways of having their questions answered.
"We do get some very strange questions and it's unfortunate people go straight away to the FoI procedure, almost as a default position, rather than simply asking the council, or their local member." he said.
Related Internet Links
The BBC is not responsible for the content of external sites.