Devon and Cornwall printers St Ives Web sold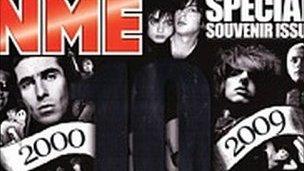 A struggling printing firm which employs 450 people in Devon and Cornwall has been sold.
St Ives Web, which has plants in Roche near St Austell, Plymouth and Peterborough, prints magazines including Vogue, the NME and Time Out, as well as the Harry Potter books.
The £20m sale to Walstead Investments was agreed by shareholders on Wednesday.
About 300 people work at Roche, 150 in Plymouth and 220 in Peterborough.
The business said it had been hard hit by the economic downturn and had been making a loss.
Mark Scanlon, Walstead chairman, said: "This is an important deal for us and for St Ives.
"I hope and believe that the UK web offset sector will have a better future from today."
The combined group produces 72 weekly and more than 700 monthly magazine and periodical titles.
St Ives Web will be rebranded Wyndeham and operate as part of Wyndeham's Web Division.
St Ives will retain the freehold of the printing plants and lease them back to the new owners.
No-one from St Ives Web was available for comment.
Related Internet Links
The BBC is not responsible for the content of external sites.