Cornwall surfwear business Gul bought out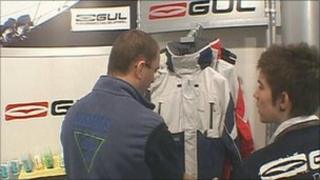 More than 80 jobs at Cornwall surfwear firm Gul International have been saved after it went into administration.
The Bodmin-based firm, which has 10 shops in the south and south west of England, hit problems with difficult exchange rates and reduced sales.
The company has been split into two sections - its wholesale and retail sides - and each has been sold on as a going concern, administrators say.
The move means a total of 82 jobs have been saved.
Gul's existing managers have bought the wholesale section, which designs and sells products through authorised dealers, as well as internationally.
The business began in 1967 and administrator Begbies Traynor said it should continue for the foreseeable future.
Ian Walker, of Begbies Traynor, said the move meant Gul would remain "an important contributor to the west country economy".