Cornwall's listed buildings feature in new database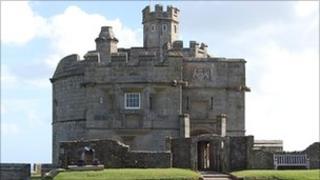 Cornwall has been named as a "listed building hotspot" in a national historic database.
The county has more than any area in the south west.
The table published by English Heritage reveals there are 12,430 protected buildings, monuments, ship wrecks, headstones and even phone boxes.
The results show Cornwall has the most listed buildings in the South West, followed by Wiltshire with 9,643.
Overall the South West is home to 24% of England's listed buildings.
The region also has 7,000 monuments, 294 registered parks and eight battlefields.
Among some of the less obvious entries are a memorial lamp to King George V in Porthleven, the dry dock at Penzance shipyard and a cafe in Port Isaac.
The National Heritage List for England is an online database, which for the first time, shows all nationally designated heritage assets in one place.
Deborah Williams, the designation team leader at English Heritage, said: "The list brings together everything that is designated as deserving special protection, whether it is a listed building, a scheduled monument or a registered park or garden.
"For England as a whole, there are nearly 400,000 places on the list and it is added to daily."
The new service also gives people the opportunity to nominate a place to be considered for designation.