Former vicar in Cornwall becomes Catholic priest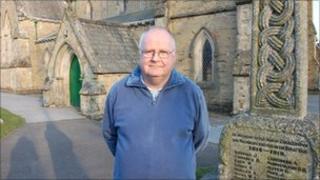 A former Cornwall church vicar has been ordained as a Roman Catholic priest.
Father John Greatbatch was an Anglican vicar for almost 30 years and had been serving at St Paul's Church in Charlestown, near St Austell.
He is now Priest in Charge of Tavistock with Callington, under the terms of an ordinariate set up by the Pope for disaffected Church of England clergy.
Father Greatbatch said the move was something that he had thought about for many years.
The ordinariate is for Anglicans unhappy with the Church of England.
It allows Anglicans opposed to issues including women bishops, gay clergy and same-sex blessings to convert to Rome while maintaining many of their traditions.