Performing Arts Library in St Austell could cut staff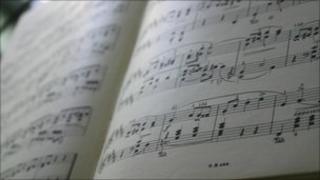 Music and drama groups are concerned about the future of Cornwall's Performing Arts Library after the council announced possible cuts to staff.
The library in St Austell holds production scripts, musical scores and other artistic materials.
Staff are being consulted over possible reductions to the service.
Cornwall Council said it had no plans to close the library, but has warned savings must be found somewhere.
The chairman of Cornwall Drama Association, Ann Lejeune, said local amateur dramatic groups and music societies were worried about the long-term future of the library.
'Costly business'
She said: "You can't just go and get a script from anywhere else, you have to buy it. So if you can borrow it and then perhaps you don't use it, then it hasn't cost anything.
"Amateur theatre is a costly business. People have got that facility there and they do not want to lose it."
David Frost, who runs the St Mewan Sinfonia string orchestra, said the library was central to Cornwall's cultural life.
"We do rely on it totally," he said. "Without that service I think people would be hard pressed to put on public concerts, certainly the number of concerts that are going on now."
Cornwall councillor Steve Double, cabinet support member responsible for libraries, said the authority was committed to maintaining the Performing Arts Library, but it has to find £1.5m of savings in the library service over the next two years.
"There are no plans to shut this library," he said. "I want to make that very clear. The consultation only finished yesterday. We are looking at a number options."