Health reforms 'will end unfair Cornwall funding deals'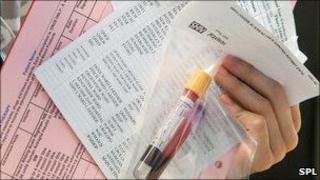 Health reforms should end "unfair" funding deals for Cornwall, the health secretary has said.
Previous formulas included factors such as basing funding on local wages, which are lower than the national average.
Andrew Lansley said the county would benefit from the shake-up and that there had to be a fairer system of allocating resources across the UK.
Mr Lansley said the reforms would benefit patients and health providers by giving them more say.
The government's plans involve opening up the health service to greater competition and giving GPs a lead role in spending the NHS budget.
Mr Lansley said: "I think they [the proposals] are good for Cornwall.
'Burden diseases'
"To be able to get access to good quality care is important and patients having more say on what care they receive and where it is provided is important."
Mr Lansley said that he also believed that GPs were keen to take more responsibility.
He said: "I think people in Cornwall are fed up that services could be dictated by somebody from outside Cornwall, so this is an opportunity for Cornwall to get together.
"We need new system allocation system that is fair. We need to look at what is the burden disease in each part of the country and the cost and implications to deliver equal access.
"I know that's been a bone of contention in Cornwall for a very long time."
Last month, doctors rejected the government's revised NHS plans, urging their union to take a tougher stance.
Delegates at the annual British Medical Association conference voted in favour of calling for the Health and Social Care Bill to be withdrawn by 59%.