New suicide charity is launched in Cornwall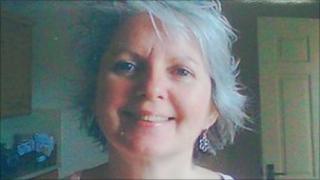 A woman from Cornwall whose mother killed herself is launching a charity to help people who are tempted to take their own lives.
Wendy Mundy, from Connor Downs near Hayle, died last year.
Her daughter, Kat Kennedy, believes there is not sufficient support for people who are desperate.
She is hoping her new organisation, the Wendy Mundy Foundation, will contribute towards saving lives.
Its launch coincides with national suicide awareness week.
'Manic episode'
Mrs Kennedy said: "My Mum started going through the menopause and because it's hormonal-related it sparked a manic episode which went on for about 18 months.
"We had to section her because she was suicidal. Even though it saved her life, she didn't come out better. Things got gradually worse."
Mrs Mundy died just over a year ago but her daughter is still struggling to cope with her mother's death.
"I don't think I will ever come to terms with it. People say time is a healer, but a year on, I would say I am no better than from the very beginning of her death.
"Every day when you wake up you have that split second when you think everything is ok. Then you realise again your Mum has gone."
Mrs Kennedy has set up a foundation in her mother's memory and hopes the organisation will be able to save lives.
She said: "We're hoping to provide painting workshops, songwriting workshops, activities to help people.
"It's therapy for them. Through their painting they may be able to paint how they're feeling inside.
"It's getting them out of the house and mixing with other people."