Falmouth celebrates 350 years since its birth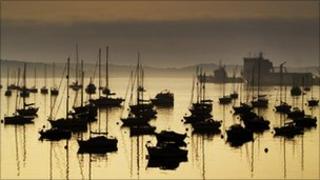 A Cornish town is staging six months of celebrations to mark the 350th anniversary of its royal charter.
King Charles II granted the royal charter to Falmouth establishing it as a town on 5 October 1661.
He did this to thank those in Pendennis Castle who stood up for the Royalist cause.
A programme of events, led by the Rotary Club of Falmouth, has been planned to mark the charter's anniversary.
There will be an enactment of street theatre between the Royalists and Parliamentarians through the town, involving 350 local children, on Wednesday.
Falmouth Methodist Church will host a free "Paupers' lunch", reflecting the food and the dress of Falmouth's poorer residents of 1661, including ships biscuits and grog.
Organisers are planning to speak to other towns with the name of Falmouth during the celebrations.
Events will be held throughout the year, ending in the spring 2012.