Cory awarded Cornwall refuse collection contract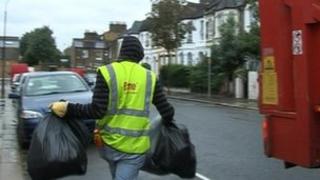 The contract for Cornwall's refuse collection has been given to Cory Environmental Services.
The deal, which is worth about £125m, will begin in 2012 and will last for eight years.
Cory currently collects waste in the former Carrick district council area of Cornwall.
Currently there are eight different providers responsible for collecting Cornwall's waste, including domestic, commercial and garden waste.
The contracts were previously operated by the six former district councils. The majority of the contracts are due to end at the end of March 2012.
Council leader Alec Robertson said: "This contract will enable us to safeguard weekly black bag collections for residents in Cornwall.
"By providing a single contract we can harmonise the service standards to provide the same level of service to everyone across Cornwall, at the same time as reducing costs for council tax payers."
Cory will also be responsible for beach and street cleaning services throughout Cornwall.
The new contract will begin in April 2012.