Cornish church helps abandoned babies in Kenya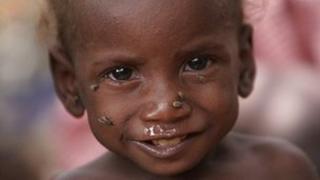 Members of a Cornish church have flown to Africa with the intention of helping abandoned babies in Kenya.
A team from Penryn's Stirring of the Waters Ministry will spend two weeks helping to get a children's home up and running.
Supported entirely by the Cornish congregation and local donors, Kiamunyi Children's Home is based near the city of Nakuru in north-west Kenya.
Pastor Richard Edwards said babies being left to die was "a huge problem".
Mr Edwards said: "One baby or child is abandoned every 10 minutes" in Kenya.
He said: "The first child we came across was named Hope. She was abandoned in the bush, obviously left to die but was found and then taken to the local hospital and put in an incubator.
"The child was then offered to us, on the basis that we would be able to take the child on and nurture it and perhaps put it into a foster home, but sadly the child died after a few days.
'Chance to survive'
Mr Edwards claimed that some babies were abandoned if their birth was the result of rape, or a forbidden relationship between rival tribal groups, or due to poverty.
"What I am hoping is that people who have the ability will give what amounts to just a cup of coffee towards saving a life, a little one who is just starting off in this world and giving them a chance to survive their lifetime."
Allister and Myra Lewis, former missionaries in Zimbabwe and pastors of four churches, have joined with the Penryn ministry to supervise the project.
The children's home will accommodate between 14 and 20 babies at a time.