Bodmin girl admits race attack on Costcutter shopkeeper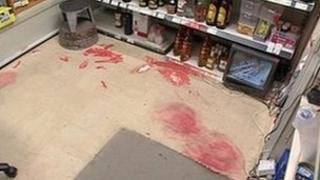 A 14-year-old girl from Cornwall has admitted an attack on a local shopkeeper was racially motivated.
The Asian victim was verbally abused and had paint thrown over him at Costcutter in Bodmin on 12 November.
The girl, from Bodmin, had admitted criminal damage and assault, but initially denied racial or religious aggravated harassment.
Bodmin Magistrates' Court remanded the teenager to local authority care until sentencing on 12 December.