Serco criticised for GP cover move from Bude to Launceston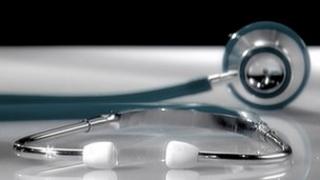 Residents in a north Cornwall town have criticised the company Serco, which provides GP out-of-hours services to the county.
The company has moved its Bude-based night-time and weekend cover.
Serco says it has moved the car and doctor from there to Launceston, where the service is used more frequently.
Cornwall councillor Paula Dolphin said there had been no consultation and the change meant more miles to travel.
Councillor Dolphin, based in Bude, said: "Even calling the doctor to come here, they will have to wait for half an hour and that could be putting lives at risk."
Candy Baker is a member of the NHS watchdog, North Cornwall Healthwatch.
She said there had been a lack of consultation. She is also angry about the weekend Serco car being based almost 20 miles from Bude.
Mrs Baker said: "People are saying it's the fear of knowing that there is no doctor available locally.
"They were always confident there was somebody locally they could talk to quickly."
In a statement Serco said: "On 1 December 2011, we took an operational decision to relocate a car and doctor based at Stratton (near Bude) to Launceston, where we have a new clinic, as our data shows that the service is used more frequently in this area.
"There is no change to the service itself and the car will continue to serve both Stratton and Launceston residents as before. The location will be kept under review."