Twitter ban at Cornwall Council sparks debate call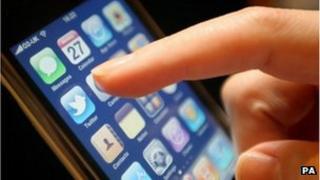 A Conservative member of Cornwall Council's cabinet has said there should be a debate about the use of Twitter by councillors during meetings.
Councillor Steve Double was speaking after council leader Alec Robertson imposed a ban on use of the social networking site at a cabinet meeting.
Councillor Robertson claimed some of the tweets were inappropriate.
But Councillor Double said there were problems in defining what was appropriate and what was not.
He said: "I think all elected members have a responsibility to act in a responsible and appropriate manner.
"Clearly there is a subjective view on what is appropriate and responsible.
"But at the end of the day it is for each of us to look ourselves in the face and ask ourselves the question and ultimately it is for the voters of Cornwall to decide."
A statement by the Conservative-Independent controlled council said: "Cornwall Council has not banned the use of social media such as Twitter from its meetings.
"The Council is fully committed to openness, transparency and engagement including via social media platforms such as Twitter."