Camelford water poisoning: Carole Cross inquest verdict due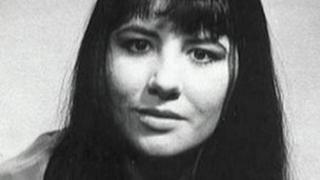 An inquest verdict is due into the death of a woman affected by the UK's worst mass-water poisoning.
Carole Cross was one of 20,000 Cornish residents affected when aluminium sulphate was accidentally added to Camelford's water supply, 24 years ago.
The 59-year-old died of a rare form of dementia in 2004 and very high levels of aluminium were found in her brain, the Taunton inquest was told.
West Somerset Coroner Michael Rose will deliver his verdict later.
In July 1988, when a relief delivery driver mistakenly tipped 20 tonnes of aluminium sulphate into the wrong tank at Lowermoor treatment works, the chemical - used to treat cloudy water - went straight into Camelford's main water supply.
Green hair
Despite being inundated with nearly 1,000 complaints, the then South West Water Authority (SWWA) insisted the water was safe to drink.
It advised customers to disguise the "foul" taste by mixing it with orange juice to make it more palatable.
This advice was the "worst thing" the authority could have done, Professor Chris Exley from Keele University told the inquest because the juice would have affected the body's absorption of aluminium.
Further advice from SWWA to residents to boil the water was also wrong, Prof Exley told the inquest, as that would have increased the concentration of aluminium.
No warnings were issued to the public for nearly three weeks by the water authority, by which time residents had begun to report a range of health issues.
These included stomach cramps, rashes, diarrhoea, mouth ulcers and aching joints - some residents even said their hair turned green from copper residues.
Mrs Cross and her husband Doug, who had been living on the outskirts of Camelford at the time, later moved to Dulverton in Somerset.
When she died at Taunton's Musgrove Park Hospital in 2004 she had cerebral amyloid angiopathy (CAA) - also known as congophilic angiopathy - a very rare form of dementia.
Post-mortem tests revealed very high levels of aluminium in her brain - levels described by Prof Exley as "beyond belief".
He said even 24 years later, people who lived in Camelford at the time of the poisoning should drink a litre of mineral water with a high silicon content every day as this would help flush aluminium from their bodies.
The inquest also heard evidence from Professor James Nicoll, a neuro-pathologist from the University of Southampton.
He said rodents that were given aluminium in their drinking water as part of an Italian study into possible links between the metal and Alzheimer's developed the same rare form of dementia as Mrs Cross.
Prof Nicoll told the inquest although the link was "possible", further research was needed as well as more funding to carry out more brain scans using advanced technology.