Plans approved for 1,500 homes at Threemilestone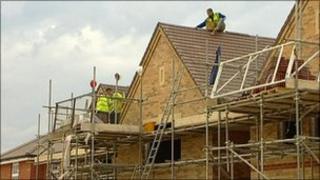 Plans to build 1,500 homes on a greenfield site near Truro have been approved by Cornwall Council.
The £140m development proposed by Inox includes a hotel, school and care home at Langarth in Threemilestone.
A petition opposing the application was presented, but the strategic planning committee voted 10 to nine in favour of the application.
The homes are to be built over a 10 to 15 year period, with up to 35% planned as social housing.
The proposal, which also includes provision for a 600-space extension to the existing park & ride, a pub and community and sports facilities, will be now referred to the Secretary of State.
Inox Group is also involved in separate plans for a controversial sports stadium on a neighbouring site.