Low congregation number forces Newbridge chapel closure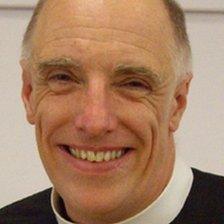 A Methodist church near St Just in Cornwall has closed.
Tregerest Methodist Church held its final service in Newbridge last Sunday.
A number of chapels have closed in Cornwall in recent years, including ones in Camelford Highertown, Nancledra and Couch's Mill and St Ives.
Chairman of Cornwall's Methodists, Reverend Steven Wild, said if congregation numbers are dwindling, some chapels have no option but to close their doors.
In the 18th Century, Cornwall was one of the major centre of Methodism and in 1789 had more than 4,000 regular members.
The area's popularity was often attributed to the open-air preaching style of Charles and John Wesley, because it appealed to Cornish miners who spent much of their lives working in dangerous, and often lethal, conditions underground.
Rev Wild said ironically, some of the people who are upset or angry at the recent closures, are often the ones who have contributed to them, by choosing not to attend services regularly.
Some of the chapels that have closed have been small chapels in rural isolated areas which older congregation members may have struggled to get to.
Most, however, have found another "spiritual home" and have been welcomed by its congregation.
"Sometimes chapels have no option to close if people aren't going, but what I want to say is that God's still alive and well, thank you," he said.
"The church is growing and people are finding faith, but sometimes our buildings are not in the right place or they get worn out, so we have to move somewhere else.
"I hope there's going to be a great revival and we have to build some new ones."
Related Internet Links
The BBC is not responsible for the content of external sites.