Hip break MP Sarah Newton 'back to work next week'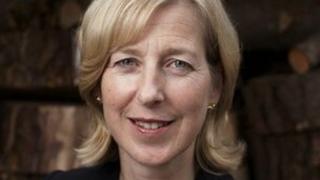 A Cornish MP who is in hospital after falling in London and breaking her hip hopes to return to work next week.
Sarah Newton, 50, the Conservative MP for Truro and Falmouth, fell while crossing a road between Portcullis House and the Palace of Westminster.
The MP, who was taken to hospital after the fall on Tuesday, expects to be discharged next week.
Mrs Newton said her office in Truro was still open and its staff were available to help constituents.
She said: "I hope to be back at work following my discharge from hospital next week."
Mrs Newton added: "The NHS advises that people walk with care, however much of a rush they are in.
"I have learnt how important it is to heed this advice."