CQC probes Cornwall's Serco-run GP out-of-hours service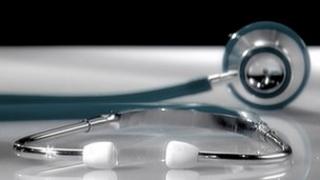 A Cornish MP says an inspection into the county's out-of-hours medical service is a result of mounting pressure from patients and MPs.
Andrew George, Liberal Democrat MP for St Ives, said he had heard allegations of response times being amended and doctor numbers being stretched.
The Care Quality Commission (CQC) said an inspection took place in April.
The company behind the service, Serco, said it was performing well and the allegations about it were false.
Mr George said he had also heard claims Serco was using non-clinical staff to answer calls.
He added: "I have heard cases involving young infants and very old patients...
"Many of the relatives have come to me with concerns about the service."
The company provides an out-of-hour GPs service for people living in Cornwall and has a team of more than 180 doctors, 50 other clinicians and about 140 support staff.
The Guardian newspaper has reported that the unannounced inspection was in response to whistleblowers who claimed Serco allowed queues of up to 90 patients at a time to build up at its telephone helpline and adjusted figures to blame delays on patients in order to meet targets.
Whistleblowers also reportedly claimed the service repeatedly took visiting doctors off duties to operate clinics and hotlines because there were too few staff on duty.
'False allegations'
The CQC said the inspection was in response to information brought to its attention.
It said it would not disclose details until the report had been published in the next few weeks.
The Cornwall and Isles of Scilly Primary Care Trust said it had not been informed of any concerns which would have had a serious or urgent impact on patients' safety.
Bridget Sampson, director of the trust, said: "We are confident the service is adequately resourced and meeting the required national quality standards.
"The contract provides a value-for-money, high quality service for patients, with equitable access to GP appointments out-of-hours."
A Serco spokesman said the service had previously been found to be one of the best performing in the UK by The Primary Care Foundation.
It added it was fully committed to provide the best possible care for patients.
The spokesman added: "Since the out-of-hours service started, Serco has not scored less than 95% in the monthly patient satisfaction survey and over 86% of patients rate the service either excellent or good.
"A substantial number of the allegations considered have been raised before, fully investigated by a number of independent bodies and found to be false and without foundation."