Five Islands School head suspended in finance probe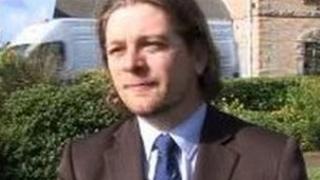 Alleged financial irregularities are behind the suspension of the head teacher of Five Islands School on the Isles of Scilly.
When Bryce Wilby was suspended earlier this month the school's governing body and the Council of the Isles of Scilly said "an issue" was being looked into.
But a council statement has confirmed "apparent financial irregularities" are being investigated.
It added the suspension was a "neutral act" to allow the inquiry to proceed.
Five Islands - the only secondary school on Scilly - is a Church of England school and is controlled by the island's council.
'Act with humanity'
A public meeting will be held later to discuss Mr Wilby's suspension.
The council said while it fully understood parents, staff and pupils of the school were concerned, it had a legal process and would not say anything further.
"Given the very sensitive nature of the audit investigation currently being undertaken, and in order to act with humanity towards the head teacher, it would be wholly inappropriate for the council to comment further," a statement said.
"Therefore, no further comment can be offered until the investigation into apparent financial irregularities has been completed."
The council said it was also working with school governors to resolve serious concerns raised by staff about the management of the school which, it added, were unconnected to the head's suspension.
Last week Mr Wilby, who has been the school's head teacher for more than three years, said he was not told why he had been suspended, but he was confident any investigation would show he had done nothing wrong.