Cornwall Council faces £3.5m road deadline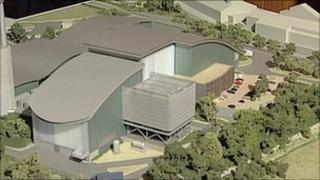 Cornwall Council is considering spending £3.5m on land for an access road to an incinerator which may never be built.
The authority is facing a deadline of 28 June to buy the road to the proposed £117m St Denis incinerator because an option to purchase it will run out.
But plans for the incinerator are being reconsidered by the Court of Appeal, with a decision not due until July.
The council confirmed it was talking to the landowner about the option to buy.
In 2006, Sita UK signed a 30-year-contract with the then Cornwall County Council to handle waste.
It came up with the plans for the incinerator, which it said would also generate enough electricity to supply 21,000 homes.
In March the government won a Court of Appeal challenge to build the controversial waste incinerator near St Austell, but campaigners have appealed against the decision and are awaiting the result.
Mebyon Kernow councillor Dick Cole said: "They signed a mega-million pound contract stating specifically we will build an incinerator at St Denis and it wasn't until after that point they realised they didn't have good access.
"It just shows what a complete lash up this whole thing is."
Imerys Minerals, which owns the land, said it was aware of the issues and Cornwall Council had made contact with the firm and it was considering its response.
Cornwall Council said the option relating to the road for the incinerator was agreed by the former Cornwall County Council in 2007.